Barclays Center | Brooklyn, New York
EVENT RESCHEDULED TO TUESDAY 24TH OCTOBER 2023. Originally Monday 16th October 2023. All original tickets are still valid!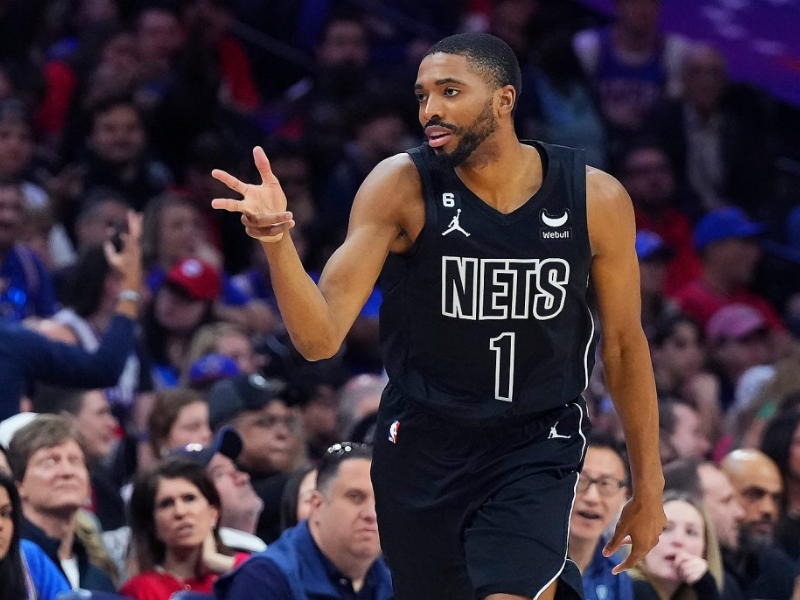 The NBA is one of the most highly regarded basketball events all over the world. As the 2023 NBA DRAFT closes, the NBA PRESEASON begins. Ecstatic fans of the game can't contain their excitement as new lineups have been formed, making it tough to guess which team is going to lead the season and head straight to the playoffs. Before all that, the teams need to go through the preseason games to test their capabilities and strength. As you know, basketball isn't just about skill, it's about outplays. Who will rise as this season's CHAMPIONS?
For fans in Brooklyn, there is one team in mind. The Brooklyn Nets. The team has just announced its game schedule for the preseason so you better get ready for this exciting run. Passes to the Brooklyn Nets home games (preseason and regular season) are available here today! These are sold in very limited quantities so you better get your hands on them right now.
The 2023 NBA draft shocked fans all over the world as Kevin Durant left the Brooklyn Nets. This preseason's upcoming star player and leading man of the team is none other than Mikal Bridges. As a member of the Brooklyn Nets, Bridges' basketball career has taken a dramatic turn for the better. He traded the security of his previous role for more of a leading-man position when he joined the team as part of the Kevin Durant trade in February. He said he had never had 40 points "in my life," at any level, after hitting 45 points in his third game wearing a Nets outfit. Brooklyn Bridges averaged 27.2 points on 60.7 percent true shooting and 29.5 percent usage in 26 regular-season games (excluding his four-second cameo in the championship game). These insane statistics may be enough to give Brooklyn fans a bigger sense of hope to win back the championship crown for the 2023-24 NBA season.
"Yeah, man, it was dope. Came to a great group of guys. Obviously I miss all my friends in Phoenix. As you see [they are] kind of getting spread out a little bit. So at least in my heart at least I won't feel too upset, because now everybody's kind of going everywhere. I [do] miss being around them. But yeah, it's a great opportunity [in Brooklyn]. I always tell people I got traded at the right time with having pretty much the whole team out and being the guy for about a month and just going through the pains and the gains and growth throughout every day. Having bad games and losing a lot to finally starting to get it going and start being efficient and trying to win games. And then once it kind of got to that and then that's when I got traded. So it was perfect timing. I couldn't have been traded at a better time."
The Brooklyn Nets are after a strong season. Show your support for the Brooklyn Nets by scoring tickets to their home games and cheering as wild as you can! Tickets to their games all throughout preseason right until the regular season are available here. This package includes all preseason home games as well as regular season home games. This is your chance to catch the stars of the Brooklyn Nets live in action as they head onto a battle against the strongest opponents in the upcoming season.