Barclays Center Seating Chart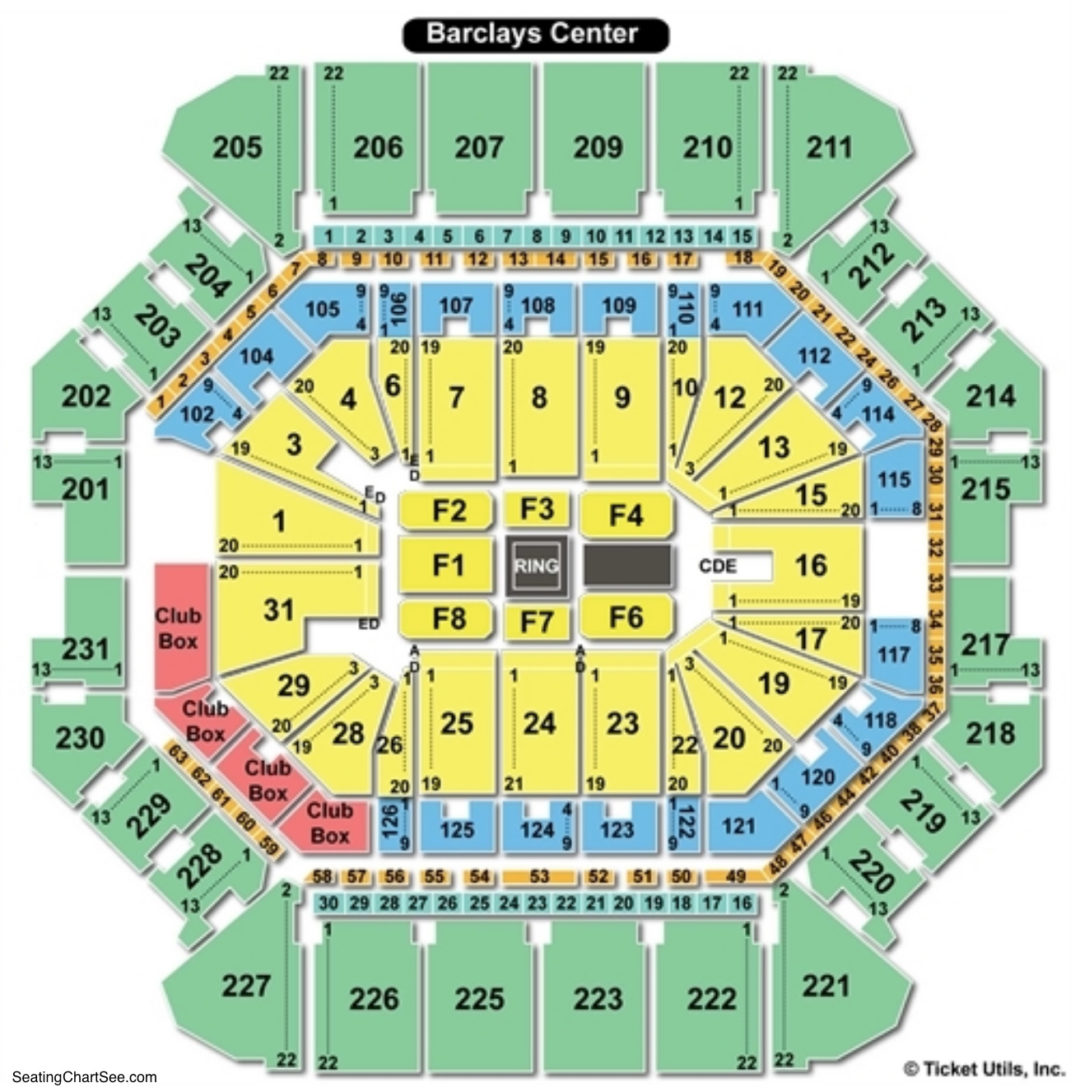 NOTE: Seating layouts can vary for different events. Make sure you check the individual event seating map when selecting your event tickets.
The center offers 17,732 seats for basketball, 15,795 for hockey, and up to 19,000 seats for concerts, and the arena also features the more intimate 7,700-seat Tidal theater. Considering that the stadium houses another 101 luxury suites that Barclays Center offers, seats come in different variations however, the average seat will be between approximately 17" to 22" in width.
The seatings are mainly separated into four categories. The first category is the "lower level". It is where visitors are able to enjoy the sporting event or concert the best as it is the nearest to the event. The second category is right behind the first category and is called "100 level". Then it will be the "200 level" and accessibility seats which are scattered at each of the three categories. The last category is the "inaccessible level", which refers to the stage and the backstage or the center of the event.
The four premium experiences seats that Barclays Center offers to its VIPs are the Luxury Suites, Grand Thornton Loge Box and Brooklyn Nets Courtside. Each premium experience is serviced by Disney-trained staffs to provide guests with nothing but the best.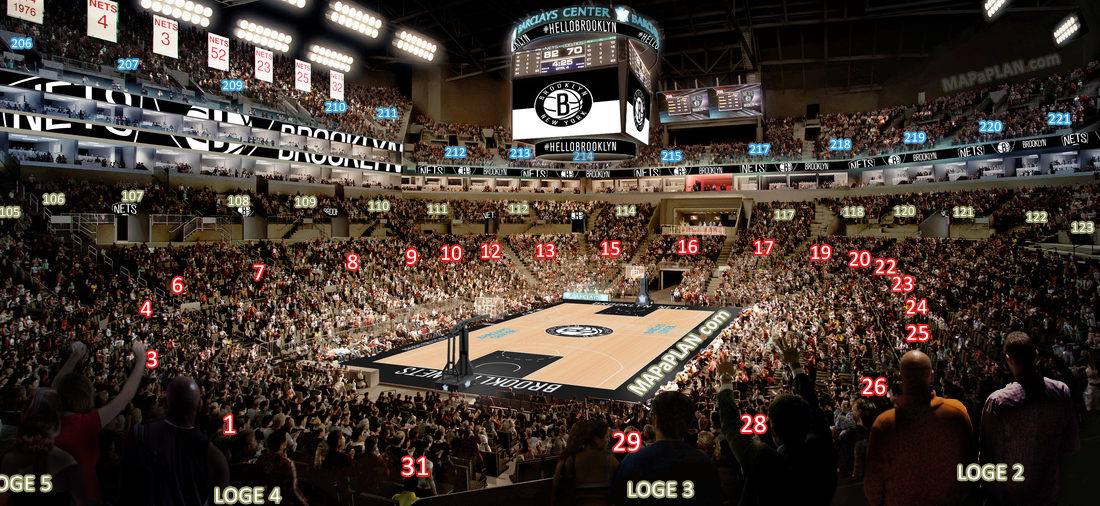 Reserve your seat today by securing your tickets!
For more information on the ticket policy and our recommended and preferred ticket provider please view the Barclays Center tickets page.
For all the upcoming events at Barclays Center please view the Barclays Center events schedule page.