Barclays Center | Brooklyn, New York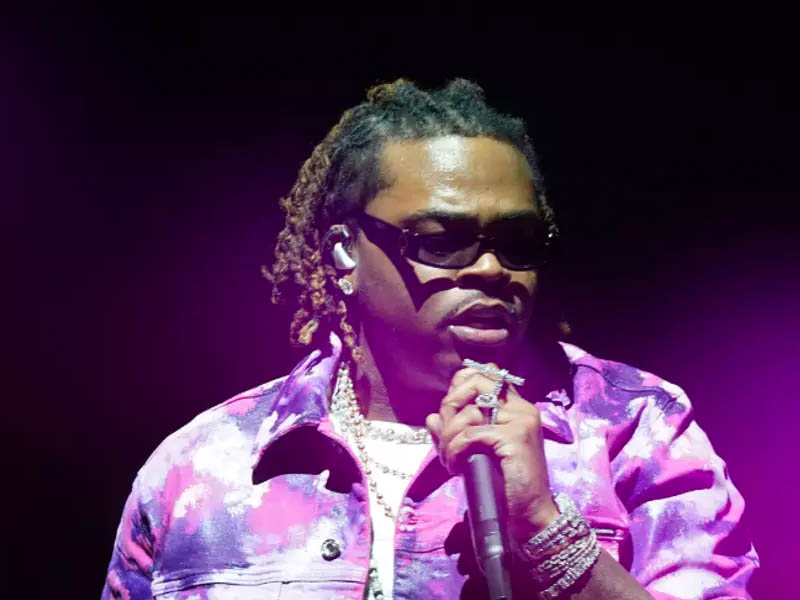 Gunna sets the example on how to make a comeback with a vengeance and boy is he taking over the scene with his new effort and larger-than-life production! Gunna is on his way to becoming summer's hottest topic, and rightfully so! You get a chance to see this talented artist this summer but you better act fast! The undisputed powerhouse is setting out on a highly anticipated trek, titled The Gift, which includes a two-night run in New York City! It's been two years since he headlined a concert but now he's conquering the big apple! Currently promoting his latest effort A Gift & a Curse, Gunna will deliver a high-powered extravaganza at the Barclays Center! Get ready for an adrenaline-filled monster of a show on Saturday, 9th September 2023, as the Grammy-nominated rapper performs his unprecedented hits, "Pushin P," "Drip Too Hard," "Lemonade," and more! Fans can also anticipate a plethora of new hits, such as "Bread & Butter" and "FukUMean," as he showcases tracks from his new album! It's been a while since Gunna took the big stage, but now he's back with a brand new Grammy nomination and gargantuan concert set to be the biggest hip-hop show of the season! Catch Gunna this September 9th by scoring tickets to his show at the Barclays Center!
Earlier this year, Gunna received his third and fourth Grammy nominations when his single, "Pushin P," was nominated for Best Rap Performance and Best Rap Song. Performed with fellow rappers Future and Young Thug, the single was spawned from Gunna's third effort, DS4Ever. Upon its release, the song peaked at number 7 on the Billboard Hot 100 and number 2 on the Hot R&B/Hip-hop Songs chart. This 2023, fans can totally anticipate Gunna to deliver numerous critically-acclaimed and accolade-earning hits, such as "Pushin P" and "Drip Too Hard." The setlist is expected to feature several career-spanning staples from his number 1 albums, Drip or Drown 2, Wunna, and DS4Ever.
Aside from his earlier works, fans can also look forward Gunna's songs from his latest album, A Gift & a Curse. Released during the summer of this year, the fourth album is Gunna's fourth studio effort to top Billboard's R&B/Hip-Hop Albums chart. It also peaked at number 3 on the Billboard 200. The album features singles "Bread & Butter" and "FukUMean," both of which made waves on the Billboard Hot 100. Meanwhile, the platinum0selling single, "FukUMean" is Gunna's first single to top the Hot R&B/Hip-Hop Songs.
As Gunna delivers his smashing hits this September in New York City, he will be conquering the Barclays Center for two nights. The show is guaranteed to showcase the rapper's fantastic production, along with his incredible stage presence and undeniable talent. Debuting in 2019 and already with three Grammy nominations, Gunna is anticipated to become one of the biggest names in hip-hop - in fact, he's already on his way there.
Having Barclays Center as his home for two nights, fans will enjoy arena-level hip-hop with the utmost quality. The indoor arena has been regarded as one of New York City's premier entertainment destinations and praised for its world-class facilities. The venue has hosted some of the biggest names in hip-hop. This September, the Barclays Center adds another tick to its list of renowned performers as Gunn takes over the arena for two nights.
Secure your tickets now to see Gunna deliver his high-energy set at the Barclays Center on Saturday, 9th September 2023!