Barclays Center | Brooklyn, New York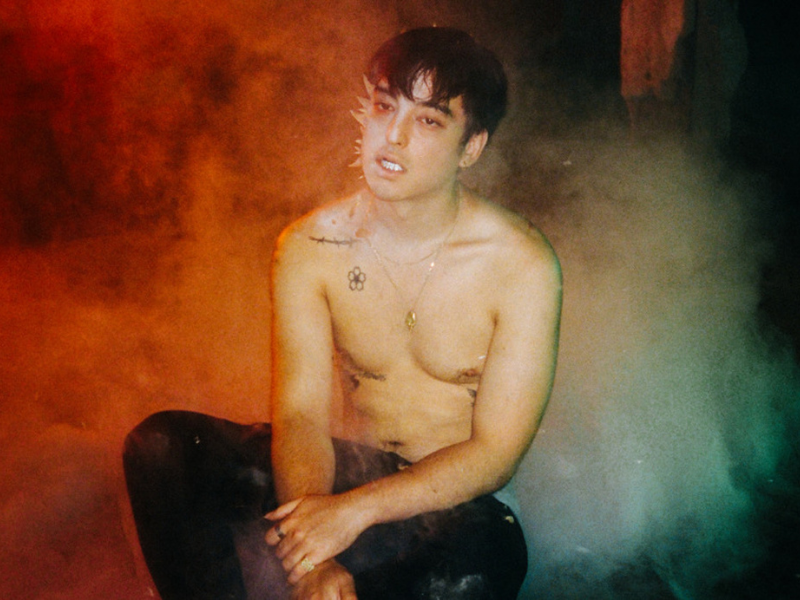 The 88rising star JOJI is hitting major cities across North America for his upcoming PANDEMONIUM TOUR 2023! To all fans of Joji's music, now is your chance to finally see him live as he makes a much-awaited stop in Brooklyn, New York.
The internet personality has taken on multiple personas including Pink Man and Filthy Frank, but we think the R&B star Joji is one of the best. "GLIMPSE OF US" singer is excited to hit stages in North America once again before making his international appearances. Catch him live at the BARCLAYS CENTER on Friday, the 27th of October, 2023! The tour will feature KENNY BEATS - talented record producer - and other artists like Lil Toe, and SAVAGEREALM.
Secure your spots to Joji's Pandemonium Tour 2023 right now before it's too late! Tickets are available here by clicking 'get tickets.' Be quick before the show sells out!
The Japanese singer-songwriter Joji just announced the details for his 2023 Pandemonium Tour. The 22-U.S. city tour will kick off this fall, and he's gearing up to bring some of his talented friends along. Joji isn't new to fame though - he first caught the internet's attention in 2008 as Filthy Frank. Through a Youtube channel, he released sketch comedy-based content. The stint was followed by his first step into the music industry as Pink Guy.
Joji has now settled into his current alias, where he says "feels more like myself." He began releasing R&B-style music under 88rising, including "I Don't Wanna Waste My Time", "Rain on Me", and "Will He." In 2018 he released a breakthrough R&B single "YEAH RIGHT." which entered the US R&B Billboard Chart. His first album 'BALLADS 1' was subsequently released in 2018 and quickly peaked the Billboard Top R&B/Hip Hop Albums Chart. His second album is called 'Nectar.' There had been no news of a third album until 2022 when he released the single "Glimpse of Us." The album peaked at number 8 on the Billboard Hot 100. The album 'SMITHEREENS" was released shortly after.
It has been said that Joji's music is trip hop and lo-fi, fusing trap, folk, electronic, and R&B components. His music has been described as having "minimalistic production," "downtempo, melancholy themes, and soulful vocals."
This year, he is headed on a highly-anticipated tour across North America. Fans, you better be ready for this! He's bringing very special guests along including Kenny Beats - an American record producer, audio engineer, and songwriter. Kenny Beats has built a solid fanbase primarily running through Discord, where he shares his productions and other snippets of his work. Catch these two live as they head to Brooklyn, New York!
Other special guests of the Pandemonium Tour include Lil Toe (Ammo) and SavageRealm. The show is set to happen at the Barclays Center on Friday, the 27th of October, 2023. So, if you're looking for plans for a Friday night, this show is perfect for you! Hurry up and secure your spots at the show because tickets are almost sold out!