Barclays Center | Brooklyn, New York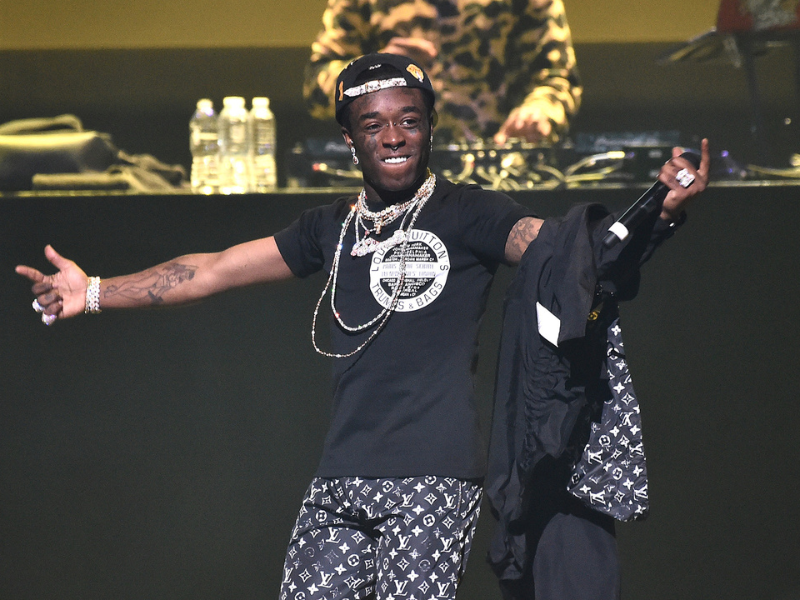 LIL UZI VERT just announced an upcoming United States tour and the fans have been raving about it. PINK TAPE TOUR 2023 is kicking off this fall - you don't want to miss this! Details to the rapper's highly-anticipated trek will be listed below:
Lil Uzi Vert is best-known for his hit song in 2017, "XO Tour Llif3." The song started an international trend and was played millions of times across clubs and bars in the world. Lil Uzi Vert's most recent album "Pink Tape" is a follow-up to 2020's "Eternal Atake" and its expansion, "LUV vs. the World 2." These albums have garnered great success for the internationally acclaimed artist, including banging hit songs "Baby Pluto" and "Lo Mein."
This year, he is set to take the stage in Brooklyn, New York - hip-hop fans, we hope you're ready! He will make an appearance at the Barclays Center on Monday, the 20th of November, 2023. Tickets are available here, so purchase yours today before the tour sells out!
"Lil Uzi Vert is one of the most ambitious rappers of their generation, a true-blue astral traveler who sees the form's traditions as a matrix to warp in unexpected ways. Their goal is the sort of mental and emotional liberation achievable only through absolute stimulation: the most colors, the biggest sounds, the hardest raps conceivable," The Rolling Stones said about Lil Uzi as they wrote about his album, "Pink Tape."
Lil Uzi Vert is a rapper, singer, and composer from the United States. They first earned exposure after the publication of the commercial mixtape Luv Is Rage (2015), which resulted in a recording contract with Atlantic Records. Following the release of their debut single "Money Longer" in 2016, Lil Uzi Vert gained mainstream notice. The song served as the lead single for Lil Uzi Vert's subsequent mixtape "Lil Uzi Vert vs. the World (2016)," which also included the song "You Was Right."
The track "XO Tour Llif3" served as the lead single for Lil Uzi Vert's debut studio album "Luv Is Rage 2 (2017)." The album debuted at number one on the Billboard 200 and was certified double platinum by the Recording Industry Association of America (RIAA). When their second studio album, "Eternal Atake (2020)," was finally released after years of delays, it was one of the most anticipated albums in modern trap and hip hop. It also opened at number one on the Billboard 200.
This year, they just released their highly-anticipated follow up to 2020's album, "PINK TAPE." The album features 26 tracks, making it a 90-minute masterpieces filled with the artist's unique combination of rap, rock, and hip-hop. It was said in a statement that approximately 700 tracks for this record alone — and many more fan-pleasing tracks are sure to appear on EPs, mixtapes, and deluxe versions to come.
PINK TAPE TOUR 2023 is making its way across cities in the United States in support of this recent release. Excited fans now have the chance to catch one of the best hip-hop artists of this generation live on stage! Secure your spots to the show by clicking 'get tickets' right now.