Barclays Center | Brooklyn, New York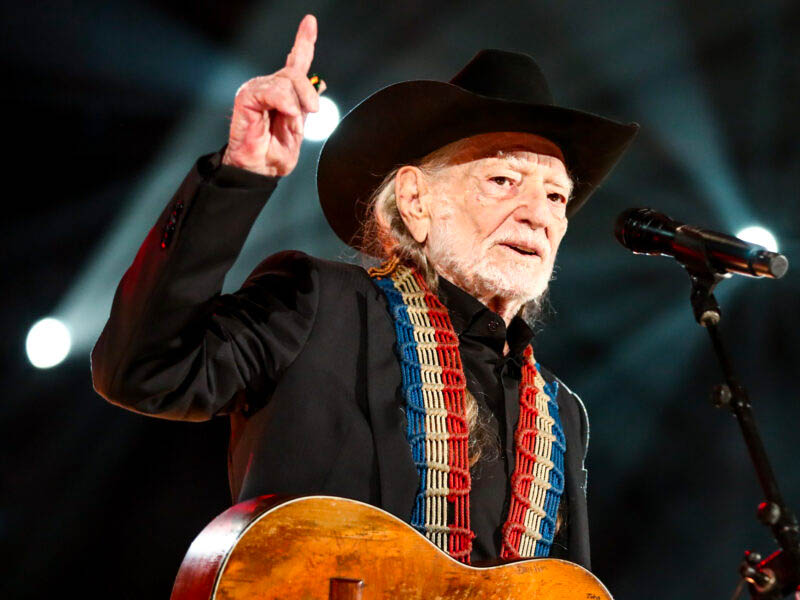 It's time for legends to be crowned this fall as the Rock and Roll Hall of Fame brings another line-up of inductees to the world! The annual spectacle honoring the biggest and the greatest names in music will make its phenomenal return this fall as it hits New York City on this much-awaited extravaganza! Catch the celebrated 2023's inductees comprising Willie Nelson, Kate Bush, Sheryl Crow, Rage Against the Machine, George Michael, Missy Elliot, The Spinners, and many more! These names will forever be commemorated in the prestigious Rock and Roll Hall of Fame and take their place among music legends! This highly-anticipated event will make the Barclays Center its home for one night on Friday, 3rd November 2023! Aside from induction ceremonies, the show will also feature groundbreaking performances to cap off the night's entertainment! If you want to experience a big part in music history, you should hurry and score tickets now to see the Rock and Roll Hall of Fame Induction!
Seeing rock, pop, and hip-hop icons be inducted into the Rock and Roll Hall of Fame is a real treat! This is an epic night out you wouldn't want to miss! This year's line-up is composed of the biggest names in music and rightfully deserves to be inducted into the Hall of Legends! Firstly, country music icon Willie Nelson will finally be inducted! What a great way to celebrate his 90th birthday! The country star has been making rounds this 2023 performing in various cities for his Willie Nelson and Family Tour, as well as his Outlaw Music Festival series. He has entertained millions of fans across the world and has been writing music since the '50s! There is no telling how significant his impact is in the world of country music. We just know the industry would not be what it is today without Willie Nelson!
Another highly-anticipated inductee is Kate Bush, who recently went viral among young listeners. Her 1985 hit, "Running Up That Hill," made an incredible resurgence thanks to a popular TV series. But even before making waves on the Internet, Kate Bush released a long list of iconic hits during the '80s, including "Don't Give Up," "Rocket Man," "King of the Mountain," and many more.
Country music icon Sheryl Crow has consistently made waves in the music scene since the late '80s. She has released 11 studio albums and sold over 50 million copies worldwide. She has earned numerous accolades, including nine Grammy Awards.
Another female inductee is the illustrious Missy Elliot. She is the first-ever female rap artist nominated and inducted into the Rock and Roll Hall of Fame. Just in time for hip-hop's 50th anniversary, Missy Elliot's induction is a groundbreaking moment for the next generation of rappers.
See Willie Nelson, Sheryl Crow, Missy Elliot, Kate Bush, and more as they are joined by fellow inductees The Spinners, George Michael, Rage Against the Machine, Chaka Khan, Al Kooper, Bernie Taupin, and Don Cornelius.
Secure your tickets now and witness these legends share the speech and forever be commemorated in the Rock and Roll Hall of Fame!