Barclays Center | Brooklyn, New York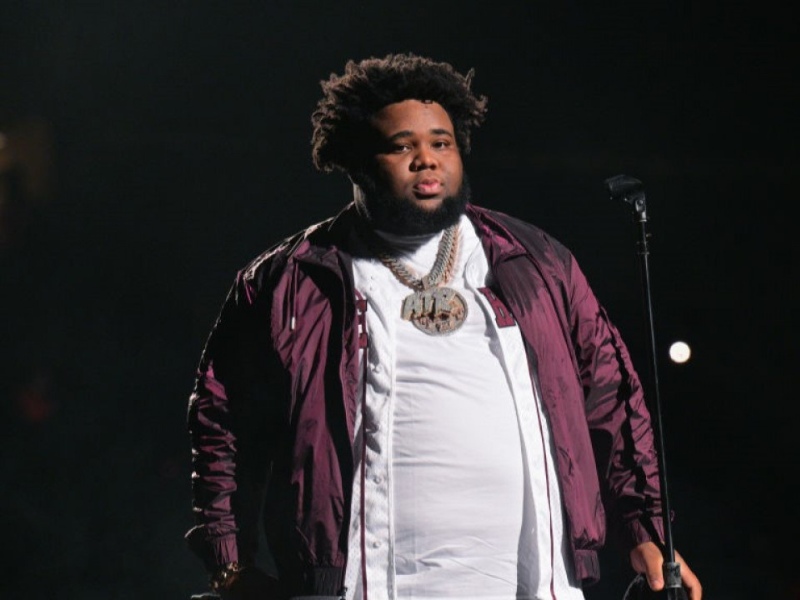 Rod Wave just announced an upcoming tour and it's going to be one of the biggest events this year. The Nostalgia Tour is going to be bringing him across the nation, including a long awaited stop in Brooklyn, New York. He just dropped his fifth album "Nostalgia," and every single track is a banger.
This exciting show is made even better by the special guests who are joining Rod Wave. If you haven't heard, Ari Lennox, Toosii & G Herbo are all coming along! Now is the time to call your friends and tell them you're all coming to party at this event! Catch the talented artists live at the Barclays Center on Saturday, the 11th of November, 2023.
You may purchase tickets to Rod Wave in Brooklyn, New York by clicking 'GET TICKETS.' Be sure to grab yours as soon as you can because they're almost sold out!
Rod Wave is an American rapper and singer known for his powerful voice and modern incorporation of both hip hop and R&B. He's known as one of this generation's leaders of the soul-trap genre, and continues releasing hit after hit.
With his previous four albums all receiving platinum certification, his recently released fifth studio album "Nostalgia" is headed on the same path. The last two, "SoulFly" in 2021 and "Beautiful Mind" in 2022, both had their Billboard 200 debuts at No. 1. As of writing "Nostalgia" has only been out for 24 hours but has already received millions of streams on Spotify alone! If you loved the album just as much as his previous releases, then this upcoming tour is something you cannot miss.
In support of his fifth album, Rod Wave is gearing up for The Nostalgia Tour. The tour is taking him on a trek across the nation, and will have the rapper stop in Brooklyn, New York. The 35-city tour has been long-awaited. And to the delight of Rod Wave's fans, he's bringing other talented hip-hop/R&B artists to the lineup. Joining him at the show in Brooklyn are Ari Lennox, Toosii & G Herbo!
This is the second time Toosii is joining Rod Wave in a tour after being one of his openers last year as well. He's also fresh off his biggest hit to date, "Favorite Song." Meanwhile, rap veteran G Herbo has played as an opener for another big name in the rap industry, Future. Last but not the least, the ever so-stunning Ari Lennox is joining the lineup. This woman's soulful and groovy voice is going to take the show on a whole new level!
So, mark your calendars for the 11th of November, 2023 because Rod Wave and his gang are lighting up the Barclays Center for an UNFORGETTABLE concert! If you love hip hop and R&B, then there's no way you can miss this show! It's not often that you see a lineup as solid as this one, and it's going to be epic. Grab your tickets today before it's too late! Go ahead and click 'GET TICKETS' to save your spots at the show.