Barclays Center | Brooklyn, New York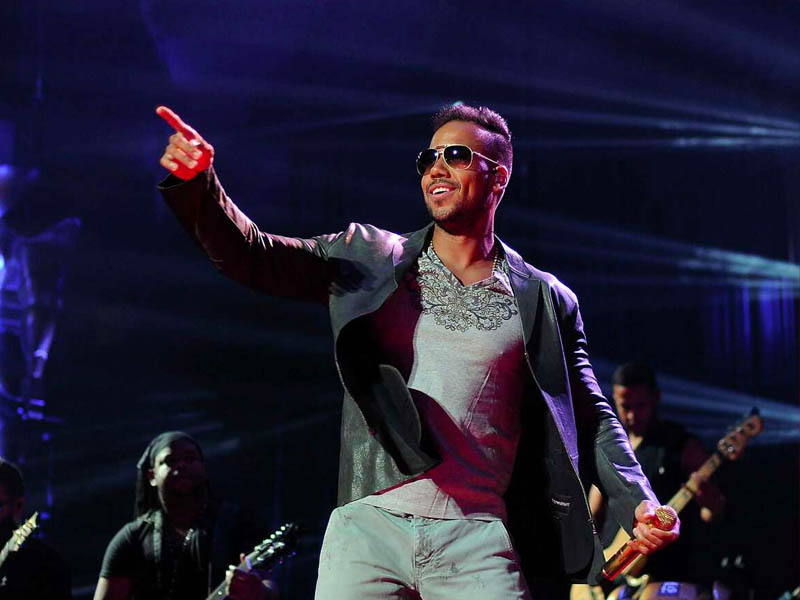 Last year, Romeo Santos' highly-anticipated fifth album Formula, Vol. 3 was dropped! The album is packed with phenomenal hits, including "Sues Huellas" and the recently dropped "Boomerang." Following this monumental release, the highly acclaimed performer sets out on a series of performances for the fall season! A brand new studio album only means a massive trek is underway! Latin music fans can look forward to an amazing season as Santos hits the road and conquers ten select cities, including New York City! Fans can anticipate a plethora of iconic hits, such as "Sues Huellas," Ayudame," "Bebo," and many more at the Barclays Center! On Friday, 10th November 2023, Romeo Santos, whose claim to fame was singing for the Bachata powerhouse Aventura, will deliver a high-energy setlist packed with remarkable staples! If you're a fan of Latin pop music, this is your opportunity to catch North America's top Latin music artist, Romeo Santos! Score tickets now to his show at the Barclays Center through the Get Tickets link!
The year 2022 was a great time for Latin pop enthusiasts because top singer-songwriter Romeo Santos dropped his fifth groundbreaking album, Formula, Vol. 3. The critically acclaimed performer hit the charts once again with his highly-regarded effort. The album peaked at number 10 on the Billboard 200, number 2 on the Latin chart, and topped the Tropical Albums chart. Moreover, the album was successful, earning a four-time platinum in the U.S. under the Latin category.
Dominating the charts is not something new for this top Latin pop artist. Santos had consistently topped the Latin and Tropical albums with his earlier releases. His 2014 effort, Formula Vol. 2, was his highest charting album, peaking at number 5 on the Billboard 200 and topping both the Latin and Tropical charts. The effort sold over one million copies worldwide, 245,000 of which were sold in the U.S. Moreover, the album impressively earned a diamond certification in Mexico and a whopping 27-time platinum in the U.S.
With a fantastic array of Latin pop hits, Romeo Santos is set to deliver career-spanning staples at his show at the Barclays Center. He has been known to perform a plentiful setlist lasting for hours. Fans can definitely look forward to amazing staples, brand-new songs, and iconic covers. Furthermore, Santos' incredible finalies have always been the talk of the town. So, if you're looking for a wonderful night of Santos' breathtaking live vocals, remarkable energy, and outstanding stage presence, you better catch Santos in his finest element - on stage!
Lucky for fans in NYC, Santos' New York stop is hosted by the iconic Barclays Center. Hitting an all-arena tour for fall, Romeo Santos's massive production can only be accommodated by a state-of-the-art venue like the Barclays Center. Its excellent facilities, easy accessibility, and overall fantastic atmosphere will provide attendees with the ultimate entertainment experience. Apart from the night's entertainment, fans can also enjoy the selection of great dining options and attractions in the area. It's the perfect night out for you and your friends, and you can get it by visiting the Barclays Center this fall!
Hurry and score your tickets now to see Romeo Santos take over the Barclays Center with his biggest hits! Tickets to his show on Friday, 10th November 2023, are now available!