Barclays Center | Brooklyn, New York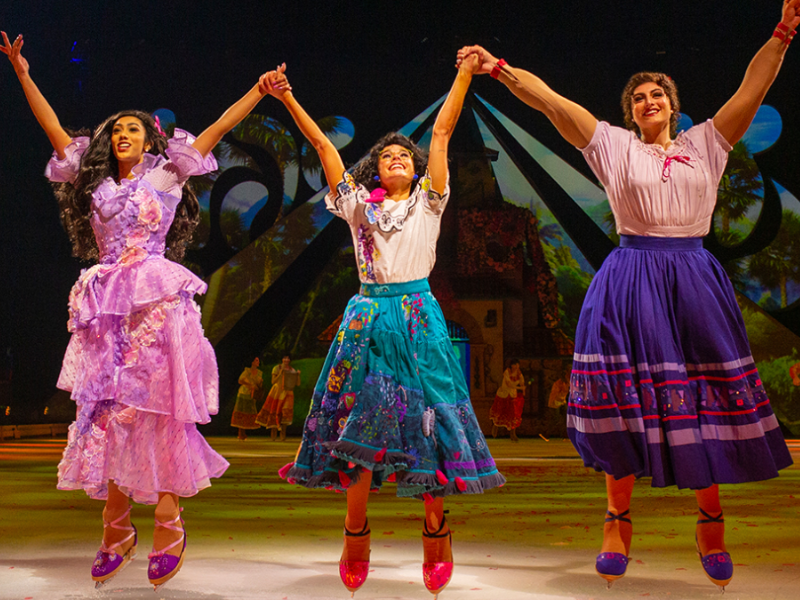 Bring your family to the sparkling spectacle of Disney On Ice as it presents Find Your Hero at the Barclays Center on January 20, 2024! From the OG princesses like Ariel to modern royalties such as Elsa and Anna, there's a hero for everyone here at Disney on Ice: Find Your Hero! Open to audiences of all ages, the exhibition showcases 90-120 minutes of iconic Disney characters singing and skating in vibrant costumes, reenacting excerpts from their beloved stories. Go seafaring with Moana or scale towers with Rapunzel! Whatever the adventure, you'll find it here in this breathtaking display of gliding grace! The Barclays Center promises the pinnacle of experiences with its state-of-the-art screen and stadium, highlighting the talents of world-class figure-skaters, including those of Sari Behr, Denis Koreline, and many others. Disney On Ice: Find Your Hero is visiting New York's Barclays Center on Saturday, January 20, 2024. Book your tickets now!
Start your new year with a flourish and watch Disney On Ice: Find Your Hero on January 20th at the Barclays Center! In this icy extravaganza, doors are open to audiences of all ages!
Almost 12 years since its debut, Disney on Ice: Find Your Hero returns with your favorite characters for a new round of shows! With our hosts, Mickey Mouse and friends, come welcome brave heroes from The Little Mermaid, Beauty and the Beast, Tangled, Frozen, Moana, and Encanto in a show teeming to the brim with flair and figure-skating finesse!
Relive one adventure after another after the arena comes to life with bright lights, colorful costumes, and marvelous music! Sail the vast seas with Maui and Moana. Discover the magic in unlikely places with Mirabel. And climb the tallest of towers with Rapunzel!
There's a life-changing journey for everyone in this 90-120 minute LIVE exhibition.
At the critically acclaimed Barclays Center, audiences will enjoy excellent amenities, including high-quality seats, a magnificent arena, and a state-of-the-art overhead display, so you don't miss a single turn or twirl from these world-class performers.
Principal Skaters
Sari Behr
Madison DeLuca
Yakiv Godorozha
Denis Koreline
Juri Kurakin
Quentin Lourenco-Aubry
Piamaria Martikainen
Sergei Muhhin
Sarah Santee
Ida Sjölin
Myles Storrier
Cast
Norman Arredondo
Laura Balanean
Michael Bartram
Cale Bergerson
Kathryn Bradley
Nadiri Brooks
Bryan Burger
Goda Butkute
Samuel Devroye
Andrea Fahlander
Matthew Fish
Gwen Haury
Franki Johnson
Matthew Kershaw
Vika Konik
Garrett Lowell
Beatrice Meilunaite
Sophie Muth
Wilma Nyqvist
Kevin Ojala
Sean Isaac Parry
Muren Pyc
Enja Ruokonen
Pablo Saccinto
Marlana Storrier
Sydney Streu
Tess Terpos
Kristina Yntema
Pablo Saccinto, in a previous interview, describes his origins and time as a member of the cast. "I love performing with the beloved Disney characters. I grew up watching those movies with my family, and I took up ice skating just because of them… The idea of dancing next to Mickey Mouse and Donald Duck is exciting even today for me. I am living my absolute dream."
Book your seats now so you, too, can be a part of something truly magical. Watch Disney On Ice: Find Your Hero at Brooklyn, New York's Barclay Center on Saturday, January 20th, 2024.