Barclays Center | Brooklyn, New York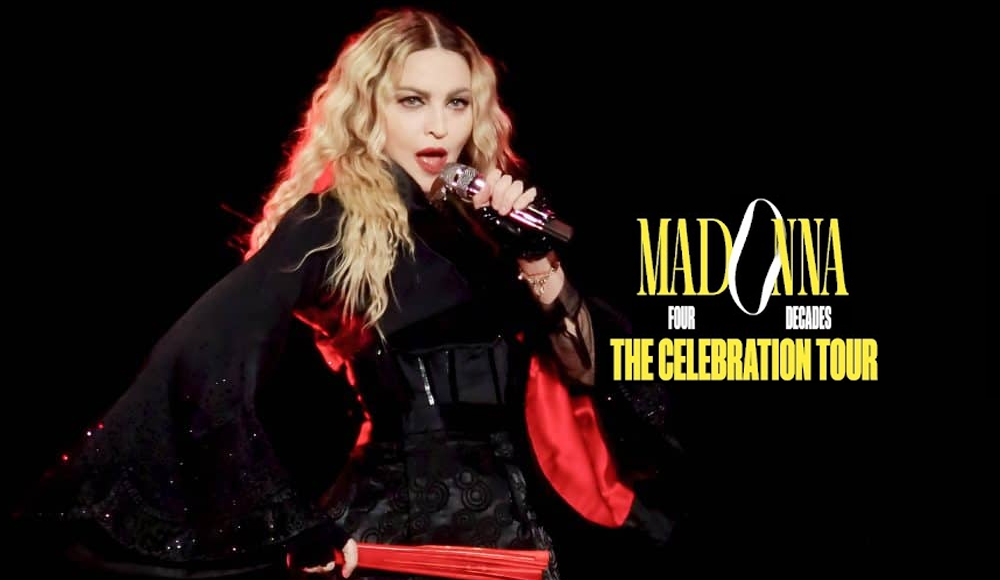 It's a celebration! The world's reigning Queen of Pop, no other than Madonna, is staging a massive set of parties at her Celebration Tour, paying tribute to four decades of legendary pop hits and global crowd favorites across fourteen albums. Announcing a slew of much-awaited tour dates, the party is coming to town at Barclays Center on Saturday, 16th of December this year. Welcoming a new year of slayin' airwaves with her iconic hits, the woman is shining a 'ray of light as she throws a party 'like a virgin with special guest Bob the Drag Queen from RuPaul's Drag Race. Fans of all generations can expect the same energy, brave acts, costume changes, astounding choreography, and big surprises at The Celebration Tour. Promising a set that covers her career's biggest moments, make sure to save yourself a spot at the party by booking your tickets now!
2023's biggest last hurrah is right around the corner! Led by the Queen of Pop, Madonna is hosting the year's biggest celebration. With over four decades of pop hits that defined and inspired music for years to come, she's definitely a ray of light in this age. Acclaimed for her iconic hit singles that sent generations of youngsters to the dancefloor, you can expect her to perform "Like a Prayer", "Like a Virgin", "Hung Up", "Frozen", "Celebration", and a slew of hits across her 14 albums at The Celebration Tour.
"I'm about to create another show, and I've been working for several years on the screenplay about my life," the singer shared in an interview on her cover for Vanity Fair. "This is a good time for me — I'm gathering ideas, getting inspired, hanging out with creative people, watching films, seeing art, listening to music,"
On her 12th global tour, the 64-year-old Queen of Pop continues to slay and conquer the stage like never before. Bursting with energy and just as in her glory days in the '80s, Madonna serves all-out performances with astounding visuals, stage production, choreography, hot backup dancers, alluring costume changes, and many more big surprises at every show. With over fifty dates slated for The Celebration Tour, she's surely a global icon one for the books.
As always, a Madonna show sells hot! "It was a huge day for Madonna and a massive success thanks to her fans," shared Arthur Fogel of Live Nation, right after the tour's first leg quickly sold out its tickets. Extending the celebration for all, this is your chance to catch the world's biggest pop star live at one of her career's biggest tours.
"I don't think about stopping", Madonna shared with V Magazine in 2021. Despite going through some health hiccups amidst her Madame X Tour, she remains determined to conquer the stage. "Everyone kept saying, 'You gotta stop, you gotta stop... I said, 'I will not stop. I will go until the wheels fall off," Madonna exclaimed.
"I am excited to explore as many songs as possible in hopes to give my fans the show they have been waiting for," the singer shared in a statement for her upcoming Celebration trek. Launching the tour in full swing, she's bound to share decades of hits and career highlights in one night - a glorious set to watch out for.
Teasing "Four decades … as in, 40 years, as in all those songs?" in a surprise tour announcement, its official setlist is still kept secret. There's just endless possibilities! Although, we're betting on "Holiday", "Hung Up", "Frozen", and "Ray of Light" as staple tracks on the list.
Surely deserving of her Hall of Fame recognition, the Queen of Pop continues to reign over pop airwaves. Don't miss out on the Celebration Tour by booking your tickets now!