Barclays Center | Brooklyn, New York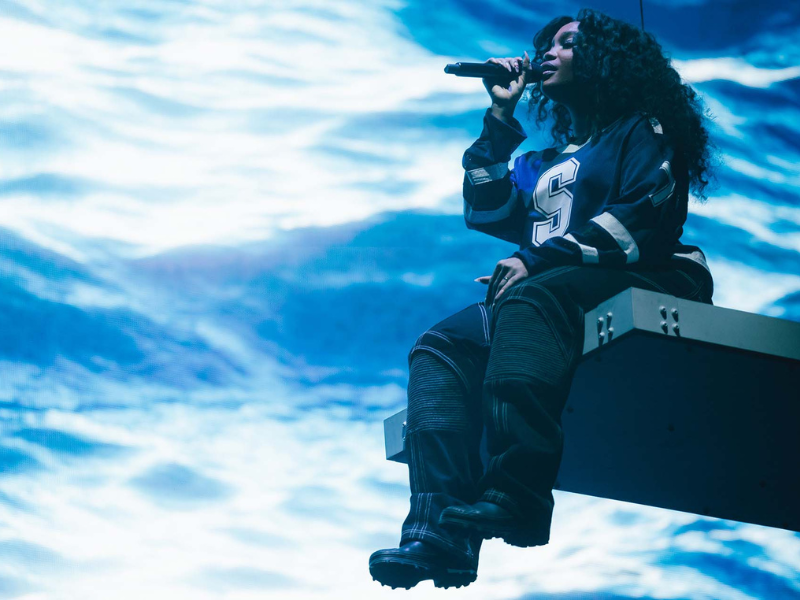 GOOD DAYS are coming because the R&B singer SZA is making her way to your city. The star is set to make her way across North America in her first-ever arena tour, The S.O.S Tour 2023. Her long-awaited second album, "S.O.S." was a massive hit and stayed on the top of the Billboard chart for 10 consecutive weeks, becoming the first female album to do so in seven years.
She will perform at Barclays Center on Friday, the 6th of October, 2023. She will be joined by Omar Apollo as the supporting act. Get ready to have the night of your life with the best R&B/hip-hop artists here in Brooklyn, New York! Catch your favorite hits from SZA's latest album live - she might even perform older songs from "CTRL" so stay tuned.
This is your chance to get tickets! Purchase them right now before the show sells out.
The record-breaking R&B and hip-hop singer SZA has made waves in the industry since she released her first album. She has become one of the most influential artists who has shaped the industry of this generation. Her soulful voice paired with hard-hitting lyrics about relationships, sexuality, and her personal life has led her to her success.
In December 2022, she announced an upcoming arena tour to support her sophomore album "S.O.S." Tickets flew away and vanished as soon as they went on sale. She performed at the well-known Madison Square Garden for a sold-out show this March. And if you know what they say about MSG, this means that SZA is officially one of the biggest artists in the world to have achieved a sold out show in the venue.
NME described the astonishing live performance and said, "Gigantic screens soon lift from the stage, with SZA perched on the edge of a diving board. Behind her, visuals of a deep-blue ocean crashes behind her emerge behind her, mirroring the artwork for her mammoth 2022 album 'SOS'. When the final note of the track plays out, visual trickery appears to show SZA tossing her mic and diving headfirst into the water amidst a flash of white light. It's a dramatic start, but why shouldn't SZA fully go for it? She's entered her imperial phase, with 'SOS' breaking numerous chart records in the US leading to this, her first (and final, she claims) full arena tour."
If you're from New York, we have amazing news for you! Due to the high demand for SZA's shows, she has added more dates to her tour. She's headed to the Barclays Center in Brooklyn on Friday, the 6th of October, 2023. This is your chance to catch some of SZA's best hits LIVE. To add to the excitement, she's bringing along another talented R&B artist, Omar Apollo as her supporting act.
There can't be any other R&B show better than this one. You can't miss this! Purchase tickets to SZA's The S.O.S Tour right now before they sell out!