Barclays Center | Brooklyn, New York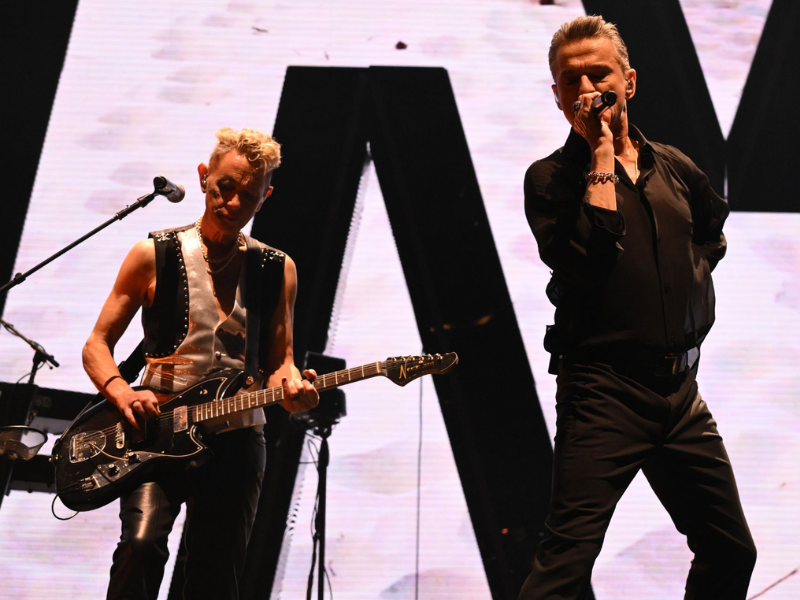 People really Just Can't Get Enough of this classic New Wave band!
On October 21, 2023, Depeche Mode will perform live at the Barclays Center! This live event will be part of a series of shows under their 2023 World Tour with the goal of promoting their latest album, "Memento Mori"! Along with new tracks, rewind and reminisce the glory days of the 80s as the group brings you your old-school favorites "People are People," "Everything Counts," and "Enjoy the Silence"! Famous for their colossal and life-affirming synth-pop, watch the band that has been nominated for five Grammy awards and won the 2006's MTV Europe Music Award for Best Group! Depeche Mode truly brings retro back so invite all your friends and visit the award-winning Brooklyn stage, internationally known for the best live concert, entertainment, and sports events! Purchase your tickets now before it's too late!
Depeche Mode is live at the Barclays Center on Saturday October 21, 2023! The band has recently announced additional dates for their 2023 World Tour in conjunction with the release of "Memento Mori," their newest album. This event is in charity partnership with Hublot and will be presented by Live Nation.
Depeche Mode is an innovative English band that revolutionized the early 1980s underground electronic club sounds with an original lineup including Dave Gahan, Martin L. Gore, Andy Fletcher, and Vince Clarke.
In their musical career of over 32 years, the band has received five Grammy nominations, including a nomination for Best Long Form Music Video in 1995, and Best Dance Recording for "I Feel Loved", "Suffer Well" and "Wrong". Since then, the band has been awarded the MTV Europe Music Award for Best Group, as well as the first-ever Q Magazine "Innovation Award" in 2002.
The New Wave icons rose to popularity as one of the most well-known artists in the world during the early 1990s alternative music boom. Their single, "Just Can't Get Enough," went on to become a Top Ten U.K. hit, while their 1981 debut LP, "Speak and Spell," also achieved grand success. Released in 1990, the triple-platinum "Violator" was a Top Ten smash that gave birth to the top singles "Personal Jesus," "Enjoy the Silence," "Policy of Truth," and "World in My Eyes."
Variety commends their recent live performances, explaining that although they are men of few words, Gahan and Gore would mostly let the music do the talking as they say very little during the 2-hour event. As a duo, it appears that there is a "new dose of camaraderie between Gahan and Gore on stage, even as Gahan does his best rock star struts across the stage and Gore hops from instrument to instrument."
Over the past decade, the Barclays Center has been bringing the best live shows in town along with premier sports events. Visit the "home of the Brooklyn Nets" and let Depeche Mode bring you back to the 80s! Ensure that you and your friends get the best seats in the house! Purchase your tickets today!