Barclays Center | Brooklyn, New York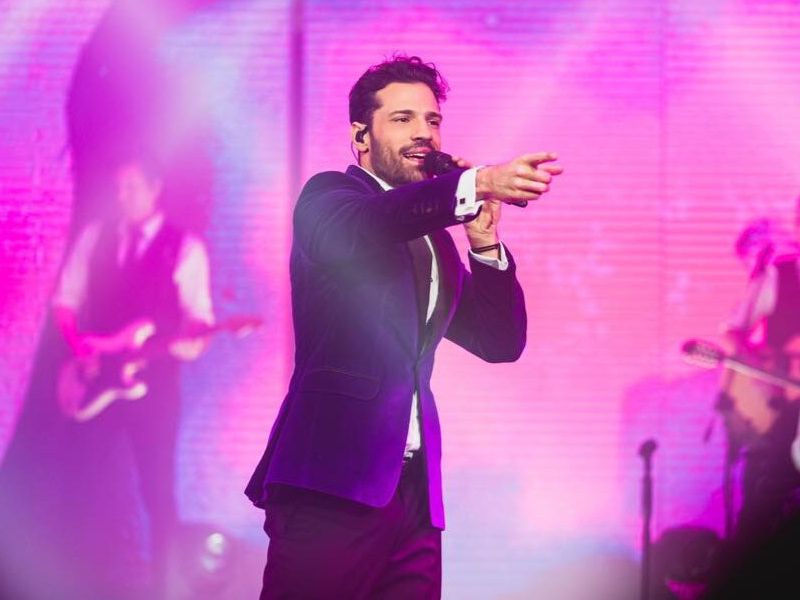 Greece's top performer is making his way to North America! Dream Hospitality Group presents Konstantinos Argiros live at the Barclays Center on Saturday, November 18th this year. Fall is looking to be a great season for fans of the "Athina Mou" singer, as this event marks his first North American concert performance in history! Later this fall, Brooklyn is where you'll find this superstar as he performs his top tracks like the electrifying "Lioma," "Iliovasilema," and his signature song "Eleftheros." To spice things up, he will also be bringing hits from his latest album, "Oso Ki An Eisai Edo," which has been a huge commercial success, winning several awards for Best Album of the Year. Pick up your passes now for a Saturdate with the multi-platinum Greek pop artist who has collaborated with the biggest names in the industry! Watch as he serenades audiences at the Barclays Center - the most in-demand live music venue in New York City. Book your seats today!
Konstantinos Argiros is hopping on the first plane to New York City as he is scheduled to perform live at the Barclays Center on 18th November. This event is closely followed by his recently concluded "Elpidas" Tour sponsored by Coca-Cola Greece.
His latest Instagram post reveals how excited he is to be performing at such a prestigious venue in New York City. "Can't really pick up the exact right words to describe the honor and the thrill I feel about this! On November 18th, I'll be performing at the legendary Barclays Center @barclayscenter in NYC! My heart is bursting with emotions of gratitude for you always being together!! We can do everything together! Love you all!"
Earlier this year, the pop artist was met by To Proinono reporters at the El. Venizelos airport, where he gave statements regarding the important milestones in his career. When asked about his appearance at the Barclays Center as well as the current events happening in his homeland, Argiros mentioned that "The world of America and the Hellenism of America, all together…my wish is that we all have health and love each other and help because what is happening in society is unimaginable," he added. "Love can unite us and do anything."
The Greek superstar was born in Lefkada and raised in Athens with his family. He started learning the piano at the age of five, which was his first move into music, while the guitar and other Greek musical instruments were his secondary instruments. The superstar debuted in Thessaloniki's nightclub "FIX," where he started singing professionally and produced a disk in association with the record label Sony Bmg. After this, he collaborated with Stella Kali with his appearances in the live show "VOX," which further boosted his career.
In a recent review by Neos Kosmos, Konstantinos Argiros is described as "one of Greece's most recognizable artists of the modern laiko and pop scene." The article continues to mention how he and his band consistently kept the ecstatic vibes throughout the high-energy and high-endurance performance.
People have continued to praise the Barclays Center as one of the top-tier multi-purpose indoor arenas in the borough of Brooklyn. This arena is home to the best live shows that visit the area, ensuring the best viewing experience for audiences who drop by.
Doors open at 8:00 PM, but it's best to get there an hour early at most! Start hitting that purchase link now and secure your seats at the most-awaited Fall event in New York!