Barclays Center | Brooklyn, New York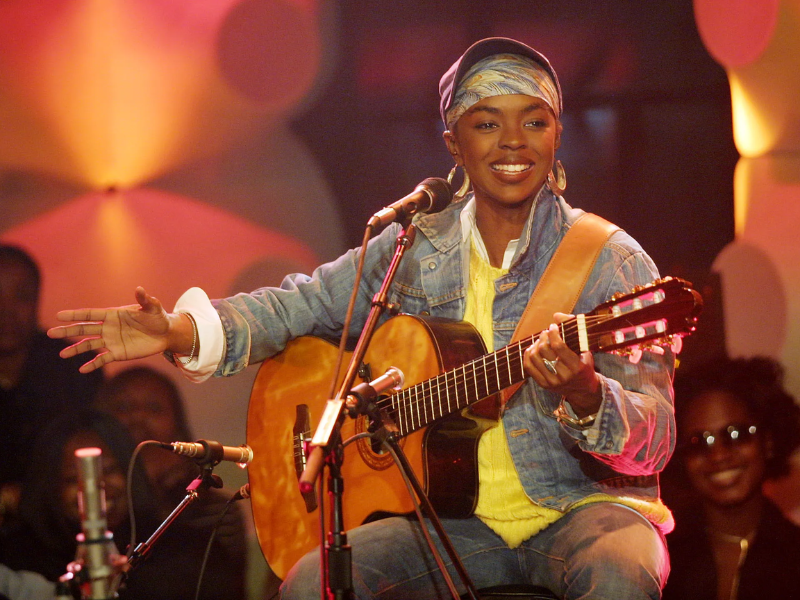 Lauryn Hill, the Queen of Hip Hop, is back, and she's celebrating TWENTY-FIVE years of her first album, "The Miseducation of Lauryn Hill, " on October 19 at the Barclays Center! So few artists can claim influence on music history, and Ms. Lauryn Hill is undeniably among them. Lauded as the greatest female rapper by Billboard, the superstar gave us riveting hits such as "Ex-factor" and "Killing Me Softly." Her impeccable style of soul-infused hip hop clinched eight Grammy Awards and many first-time records, including being the first rapper to win Best Album of the Year. Co-headlined by the Fugees, Hill's North American tour will begin this fall with a dozen shows scheduled. Its second day will land here at the Barclays Center in Brooklyn, New York. The multi-purpose arena offers stellar acoustics, lights, and seating configurations, guaranteeing the perfect atmosphere for the rap legend. Tickets are out - grab yours now and see Ms. Lauryn Hill LIVE in the third week of October.
Commemorating 25 years of her legacy-defining debut album, Ms. Lauryn Hill will kick off the second day of her anniversary tour on October 19 at the Barclays Center. The outing will also double as her long-anticipated concert reunion with the Fugees, the star's collaborative hip-hop group featuring Wyclef Jean and Pras Michel.
In a time when digitized sound was on the rise, "The Miseducation of Lauryn Hill" proved a stark reminder that music will always need the human element. Rolling Stone's 10th Greatest Album of All Time dropped in 1998 to universal applause. It won five out of eight nominations in the 41st Grammy Awards, granting Hill the honor of being the first woman to have accomplished such feats. Marrying classic hip-hop knock with souls instrumentation, the collection also hit Diamond-certified status with over 10 million US record sales.
The Miseducation of Lauryn Hill complete track listing
"Intro"
"Lost Ones"
"Ex-Factor"
"To Zion"
"Doo Wop (That Thing)"
"Supernova"
"Final Hour"
"When It Hurts So Bad"
"I Used to Love Him"
"Forgive Them Father"
"Every Ghetto, Every City"
"Nothing Even Matters"
"Everything is Everything"
"The Miseducation of Lauryn Hill"
"Can't Take My Eyes Off of You
"Tell Him
"The Miseducation of Lauryn Hill is and was a love song to my parents, my family, my people, my musical and cultural forebears, my teachers, my loves, my Creator," Hill said in a press release.
"I felt a charge to challenge the idea that certain kinds of expression and/or certain kinds of people didn't belong in certain places. I loved showing what could work or happen provided there was imagination, creativity, and LOVE leading the way."
The superstar's storied career featured plenty of firsts: first woman to win the Grammy Award for Best Rap Album, first rapper to land the Time magazine cover, first rapper to win the Grammy's Album of the Year award, etc. She is often cited as one of history's greatest rap artists, lauded by media giants like Billboard, Pitchfork, and The New York Times.
Meanwhile, the Fugees—Lauryn Hill's original group—is effectively a hip-hop version of The Beatles. They were highly influential in the genre scene, introducing multi-platinum albums and hits like "Ready or Not" and "Fu-Gee-La." The group also earned several accolades, including two Grammy Awards and a Rock and Roll Hall of Fame special honor.
Hill's North American tour has announced twelve shows so far, with a first-day follow-up here at the Barclays Center. The multipurpose indoor arena–one of New York's finest–can offer up to 19,000 seats and is equipped with state-of-the-art lighting, acoustics, and ultra-definition overhead displays.
Make up your mind, and define your destiny. Take Ms. Lauryn Hill's words to heart and book your tickets now to see her LIVE this Thursday, October 19, at the Barclays Center, Brooklyn, with co-headliners, The Fugees!