Barclays Center | Brooklyn, New York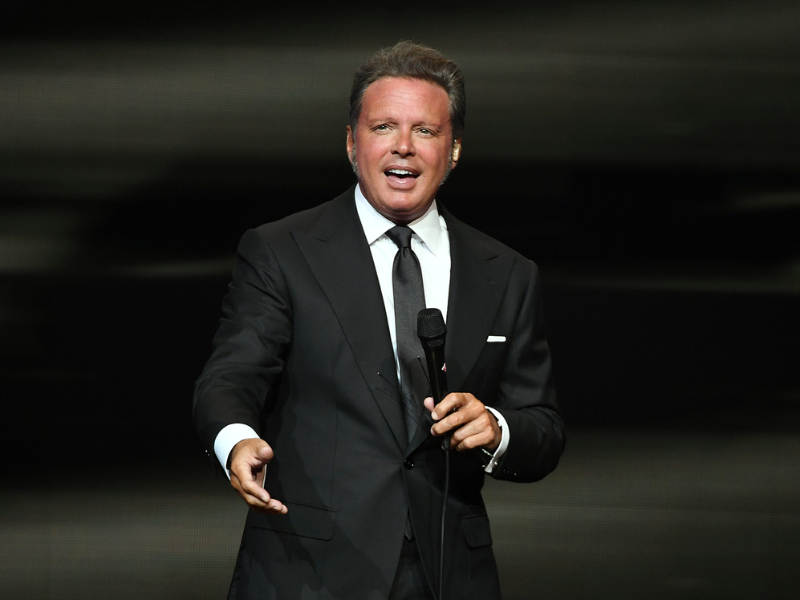 The Latin star has set his eyes on a long-awaited international tour, adding several dates to the list due to high demand. If you have not yet guessed, the legend LUIS MIGUEL is set to kick off his 2023-24 tour, including an exciting stop in Brooklyn, New York. Fans of the icon can expect him to play all their favorite songs. The last time he was seen on tour was in 2019 - now, you finally have to catch him live!
Catch Luismi live on stage at the Barclays Center on Saturday, the 1st of June, 2024. This highly anticipated show is something you simply cannot miss! The youngest Grammy Award winner is one of the best performers of his time.
Tickets to Luis Miguel's show in Brooklyn are available here! Secure yours before it's too late. Click on 'get tickets' right now to proceed with your purchase.
Mexican artist LUIS MIGUEL is frequently referred to as El Sol de Mexico. The artist was born in Puerto Rico. The nickname comes from "MI SOL" which his mother gave him when he was a young child. Luis Miguel is regarded as the most successful singer in Latin music history. This wild achievement is due to him having sold more than 100 million records. He was the first Latino to have more than 260 songs with more than one million plays. He also sings a variety of musical genres. This includes rock, pop, and older styles like bolero and mariachi.
One of the BEST-SELLING Latin music performers, he has sold almost 60 million records globally. Even though he was only recording in Spanish in the 1990s, Luis Miguel was still the best-selling Latin singer. He is credited with bringing the bolero subgenre into the mainstream. Luis Miguel received his first Grammy at the age of 14 for the duet "Me Gustas Tal Como Eres" - along withSheena Easton. This achievement made him the youngest male performer in music history. His 1991 album Romance was named one of the best-selling Spanish-language albums of all time by the RIAA.
El Sol de México's most recent tour took place from 2018 to 2019. His México Por Siempre tour held the record for highest-earning Latin tour in Boxscore history at the time. According to Billboard, the tour made $101.4 million and sold 965,000 tickets over the course of 116 performances.
This year, he is kicking off another highly-anticipated tour! Luis Miguel is prepared to perform all of his timeless hits and dazzle the crowd with his fine tunes and pretty face. Get ready to have the night of your lives at this show! One can only marvel at the beauty that Luis Miguel is able to present - both sonically and visually. Catch him live when he takes the stage at the Barclays Center on Saturday, the 1st of June, 2024.
Don't be surprised if tickets are sold out! They're selling quicker than you can say Luis Miguel! Hurry up and secure yours before it's too late.