Barclays Center | Brooklyn, New York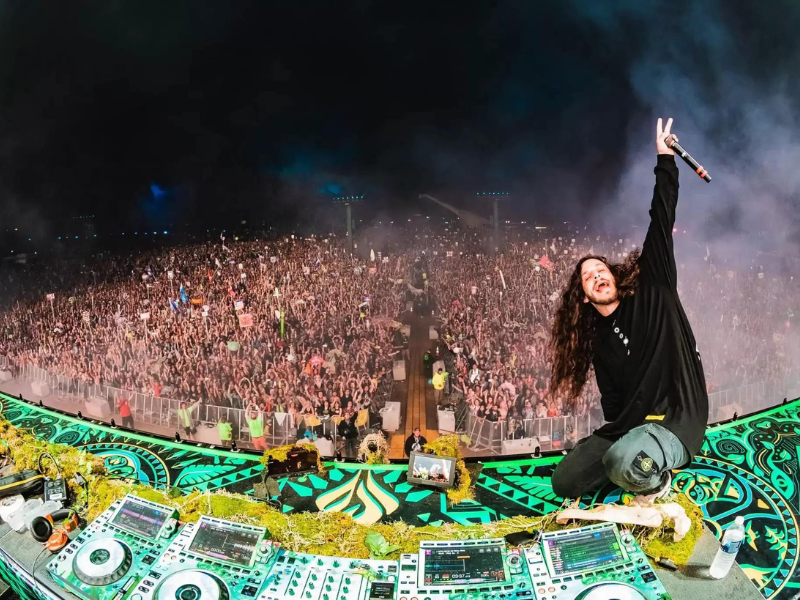 Calling all EDM lovers, a wild party is headed your way! Subtronics is having a show in the Big Apple, and you better be down to party when he arrives for an epic set! Making the night even better are the special guests he's bringing along. Prepare for waves of music as Wooli, Saka, Jon Casey, and Skellytn all join the party in Brooklyn, New York!
Subtronics' show is going live at the beloved Barclays Center - the perfect place to rave. Prepare to dance the night away and lose yourself in the music! The show is happening on Friday, the 1st of March, 2024. Now, call all your friends and tell them you need to come see Subtronics live!
Tickets to Subtronics are on sale right now. If you want to secure your spots at the show, you better be quick and grab your tickets as fast as you can!
The renowned party DJ Subtronics just announced Cyclops Center at Brooklyn's Barclays Center and we have all the juicy details about the upcoming show. This special event is happening just a few weeks before he kicks off his 13-city Tessarasact Tour, so you better be sure to catch him live before he leaves your area!
Prepare to go into a hard-hitting and heavy show because this is going to be one of the most epic parties you'll ever be in! Headbanging? Check! Moshpits? Check! Don't forget to hydrate yourselves with water too because you're gonna be so tired after dancing and raving all night long. Joining him on the show are Wooli, Hedex, and Saka and it's going to be insane.
Saka, the dubstep DJ known for those mesmerizing wubs and silky basslines is ready to take on the Barclays Center! But wait, there's more excitement in store. Hedex, the music sensation behind the track "MHITR (Semi-Automatic)," is making waves all over. His music is popping up in tech house sets, dubstep shows, and even DNB gigs. And guess what? He's heading to the States for the Tesseract Tour.
Now, brace yourselves for more awesomeness. Subtronics is bringing along his buddy Wooli, the dubstep powerhouse. These two are super tight, and Wooli couldn't contain his excitement, saying, "Best Friend Jesse and Best Friend Adam hit the road in 2024! Stoked to join Subtronics on the Tesseract Tour. It's gonna be a big one. Prob the best tour ever." Can't argue with that!
And, of course, we can't forget about the man himself – Subtronics. He's been having a massive year with his new single "Asteroid," teaming up with Excision, going on tour, and even tying the knot with his fiancée Level Up. This guy never stops! Plus, his Lost Lands set was unreal from what fans have seen in the clips.
We hope you're ready to get down and dirty when the hottest DJs land in Brooklyn! The show's going to be unforgettable, and you're sure to have an amazingly good time with all your friends. So, what are you waiting for? Go ahead and grab your tickets right now!