Barclays Center | Brooklyn, New York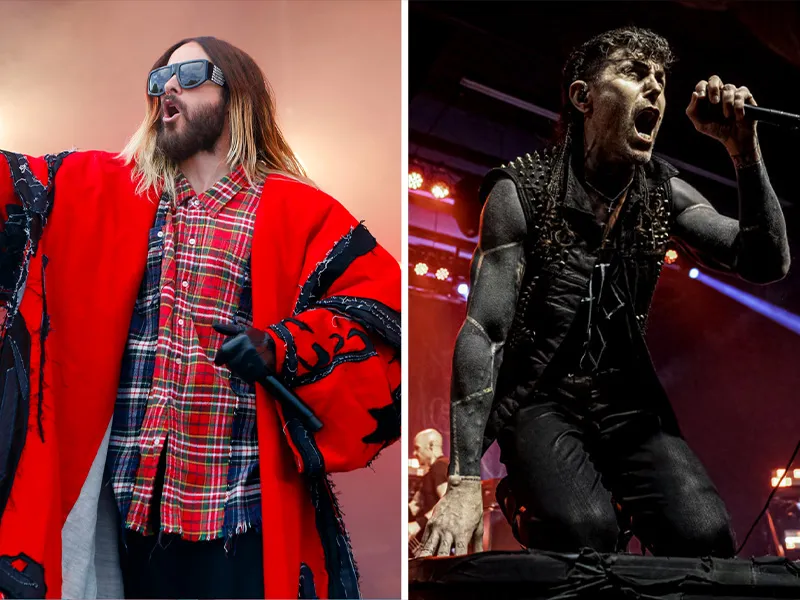 You'll feel Closer to the Edge this summer as the highly-anticipated concert of Thirty Seconds to Mars stops at Brooklyn's Barclay Center. Calling all Kings and Queens, you are invited to experience the greatness of brothers Jared and Shannon Leto this August 17. This concert tour is something that the duo has been planning to offer to their devoted fans, and they promise to give nothing but the best concert experience. After all, Jared Leto didn't scale the Empire State Building for nothing. The dude's determined to show the world they are ready to do anything to bring a concert experience for the books. Whether you have been a fan of the band since its early days or you just discovered the duo recently, this concert will be a delight for you. Sing and dance along to their newer tracks like "Stuck" and "Seasons," and jam to their career-defining hits, including "The Kill," "Kings and Queens," "Up in the Air," and "This is War," among many others. Joining them is the California-based band AFI, who will ignite the stage before Jared and Shannon take center stage. Get your tickets now!
Thirty Seconds of Summer broke out in the rock scene with their theatrics and dedicated experimentation with alternative, pop, and hard rock sounds. They dominated the 2000s, beginning with the release of "A Beautiful Lie" in 2005. This album brought them worldwide success and a well-deserved stardom. This album spawned albums like "Attack," "The Kill," and "From Yesterday." They followed this record with their highly experimental "This is War" album in 2009. With their momentum heating up, "Love, Lust, Faith and Dreams" received critical acclaim in 2013. "America" then dropped in 2018 with another shift in style leaning towards art pop and electric. Behind all of these records are Jared Leto, who is prolific both as a lead vocalist and actor, and his brother Shannon Leto, who produced the best rhythms of their albums.
 
On September 1 this year, the band released "It's the End of the World but It's a Beautiful Day." A tour will commence in support of this release called "Seasons 2024 World Tour." The tour will begin in Latin America, then jump overseas to Europe, after which they will go back to North America and trek down under to Australia and New Zealand. This tour will run from March to September 2024.
 
To promote the album and tour, Jared Leto shocked the internet when he climbed the Empire State Building on November 9. The Oscar-winning actor and musician is an avid hiker and wanted to climb the building for a long time. "The building is a testament to all the things that can be done in the world if we put our minds to it, which is largely the inspiration behind our most recent album, It's The End Of The World But It's A Beautiful Day." The statement he released after his climb.
 
Accompanying the Leto brothers on this massive tour is the California band AFI. They are known for their evolving music style, which began as hardcore rock to emo and then new wave flair. They also broke out in the 2000s due to their album "The Art of Drowning." "Sing the Sorrow" then secured their mainstream success in 2003. They are responsible for some of the 90s and 2000s best rock songs of all time like "A Single Second" and "The Last Kiss." The band's members include Adam Carson, Davey Havok, Hunter Burgan, and Jade Puget.
 
The "Seasons 2024 World Tour" will reach Barclays Center on August 17. Get tickets now!