Barclays Center | Brooklyn, New York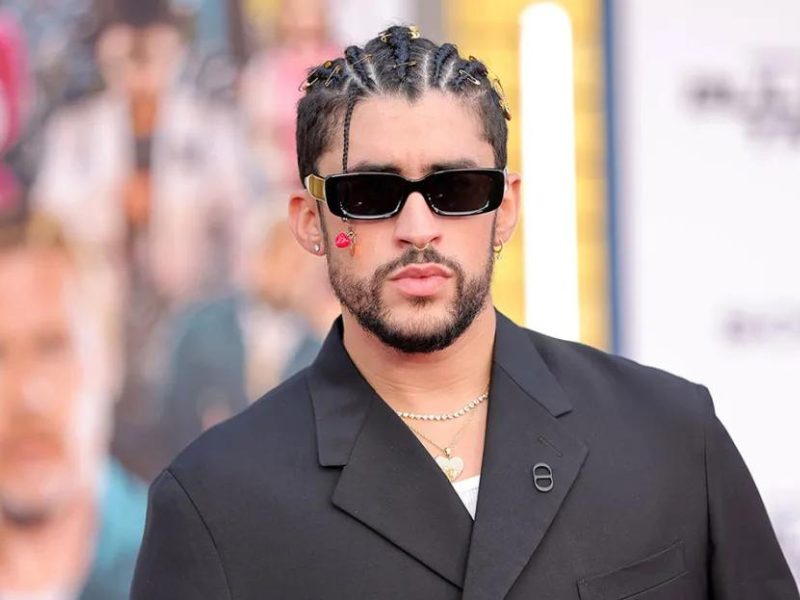 Ayo, get ready! Bad Bunny just announced a huge North American tour and it's kicking off in 2024. The Most Wanted Tour is taking the internationally acclaimed recording artist to 31 cities in North America, including a long-awaited stop in Brooklyn, New York. If you're a fan in the area, you can't miss this! He's playing for two nights in the venue, making sure every single one of his fans gets a chance to attend his show.
Bad Bunny's second night at the Barclays Center is set to happen on Friday, the 12th of April, 2024. Call all your friends and mark your calendars because you need to come to see this show happen! Prepare to go wild and party hard because trap music is about to blow off the roof at the Barclays Center.
Tickets to see Bad Bunny are on sale right here. If you want to secure your tickets to the show, you need to make your purchase now! Tickets are selling out fast so click 'GET TICKETS' as fast as you can!
After his highly anticipated return to the Trap genre that catapulted him to fame, global music sensation Bad Bunny is ready to hit the road in 2024 with the Most Wanted Tour. The tour features a whopping 47 shows that will bring fans closer to the action! Presented by Live Nation, this 31-city arena tour across North America kicks off on Wednesday, February 21 at the Delta Center in Salt Lake City. It includes multiple performances in exciting cities like Las Vegas, Phoenix, San Francisco, Austin, Atlanta, Orlando, and more, concluding with a thrilling three-night stint at Miami's Kaseya Center. Besides Miami, the tour will make three-stop appearances in Los Angeles, Chicago, and New York. Get ready for a wild ride with explicit lyrics that pay homage to Bad Bunny's trap roots. For all the details on the tour's itinerary and ticket information, keep scrolling.
Following his reign as the top touring artist in 2022, the three-time GRAMMY winner took a bit of a stage break in 2023, with a few exceptions like Coachella, the GRAMMY Awards, and the Latin Billboard Awards. But, in 2024, he's making a promise to fans - expect a one-of-a-kind show. The Most Wanted Tour will offer a more intimate experience compared to his previous tour, breathing life into his latest studio masterpiece while showcasing his legendary, high-energy stage presence. With a meteoric rise to global stardom, Bad Bunny's tour is sure to be one of the most sought-after concert events of the year.
He's landing in Brooklyn, New York for a two-night extravaganza. If you're a fan of Bad Bunny, there's no excuse not to see him live! Whether you want to go on a Thursday or a Friday night, he's got you covered. Tickets to his second and final show on Friday, the 12th of April are on sale here. Get your hands on tickets right now before tickets sell out! The announcement of the shows have been on the lips of many since the press release, and people are going out to get their hands on these tickets! So, be quick before they sell out!