Barclays Center | Brooklyn, New York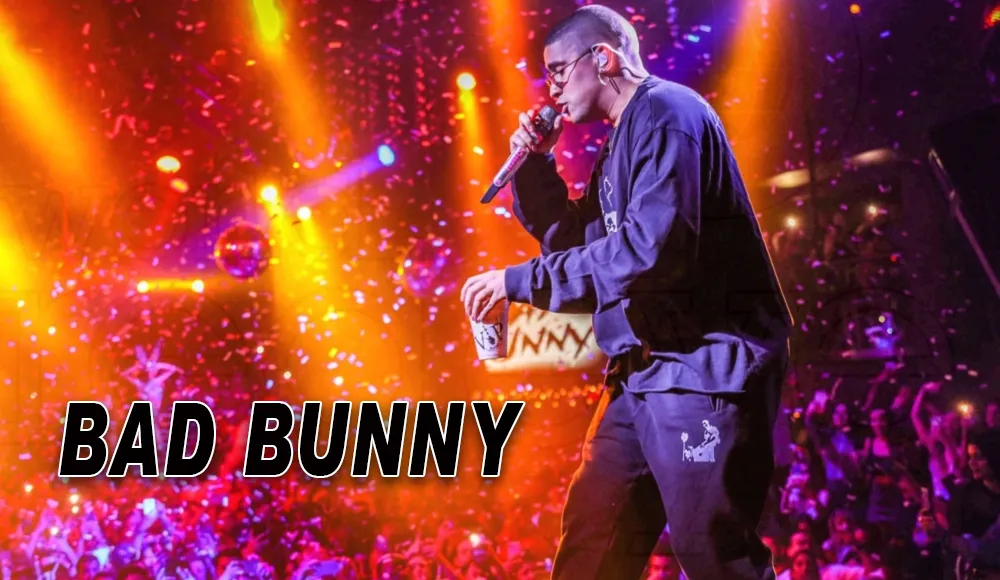 Bad Bunny is on the loose! The "King of Latin Trap" is heading back to the stage, taking on the spotlight at his "Most Wanted Tour" for 2024. In support of his new album, Nadie Sabe Lo Que Va A Pasar Mañana, the iconic rapper is bringing his roster of multi-platinum hits and crowd-favorite bangers to the stage at Barclays Center on Saturday, April 13th. The new album carries his newest hits - "Un Preview", "Where She Goes", and "Monaco". Produced by Live Nation and his label Rimas, the tour is bound to hunt for every Most Wanted fan, and he exclaims, "If you're not a real fan, don't come." Real fans can expect to see "Only Trap". He's definitely the real deal. With a record that's 100% made for his true fans, ya'll can expect an explosive night of his massive bangers - alongside big surprises on the run. Don't miss out by booking your tickets now!
Back with a new record that sent the man back to his Trap roots, globally acclaimed Puerto Rican rapper Bad Bunny is hitting the road. With a new album, "Nadie Sabe Lo Que Va A Pasar Mañana", blessing the world's sonic airwaves, the King of Latin Trap his newest trek - the "Most Wanted Tour" for 2024. Hopping across over 30 cities in North America, he's bound to serve explicit nights of the man's newest trap hits.
The 22-song set record includes his newest bangers, "Monaco", "Where She Goes", "Mercedes Carota", "Un Preview", and "Thunder y Lightning", marking Bad Bunny's return to his Latin trap roots. The record also includes some longtime collaborators including Mora and Ñengo Flow, Arcangel, and a couple more. Pitchfork notes that the album "functions like a rap homecoming." It definitely seems like it! Traversing back to his legendary trap roots, the man breathes and serves f***ing awesome hits on his favorite sonic topics - Puerto Rico, f***ing, and counting racks.
"As he embraces the insouciant recklessness and unabashed horniness that enamored the globe, some might rejoice that El Conejo Malo has returned to his roots," wrote Pitchfork.
As "Nadie Sabe Lo Que Va A Pasar Mañana" shares the man's massive return to trap, everyone's definitely hooked. "I hope you can enjoy this album that I did with a lot of work," Bad Bunny shared on his WhatsApp channel. "All my projects have been done with lots of love for you, but this album, specifically, is 100% for you like no other."
It definitely hits hard. Though he's largely evolved and grown as an artist who also crossed over to other genres including hip-hop, Latin pop, and reggaeton, the man's still got the same passion kicking in. The Berkeley Beacon notes that his days of stepping out of ice cream trucks and smoking hookah in a neighborhood and solely focusing on a Latino audience might be gone, "whether you like it or not, he is making trap global."
Global it is. Bad Bunny's influence rocked the world. From early SoundCloud releases and back alleys, he's already conquered arenas around the globe, even becoming the first non-English language act to become Spotify's most streamed artist of the year. With a new record proudly taking him back to his roots, it's more than just a couple of throwback vibes, it's a global trap movement.
Don't miss out on the Most Wanted Tour by booking your tickets now!