Barclays Center | Brooklyn, New York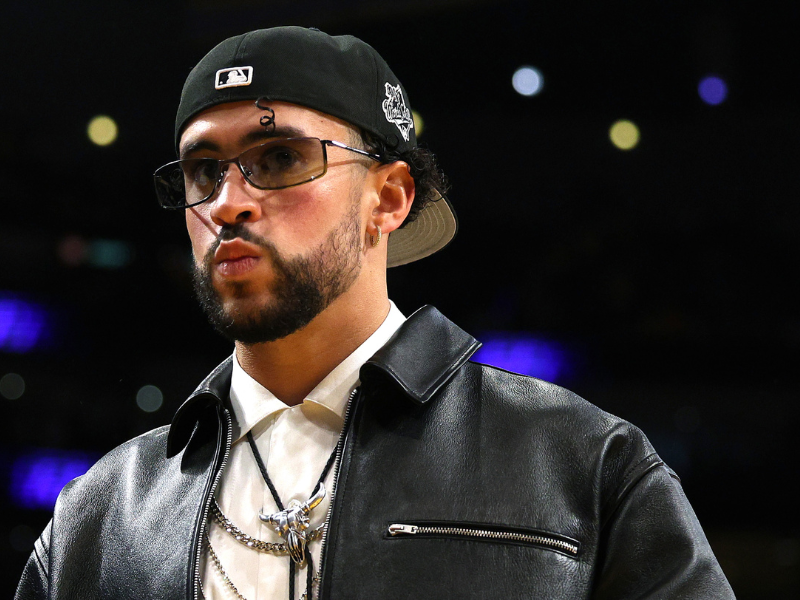 The trap global recording artist Bad Bunny is in it big! He has his eyes set on a huge tour for 2024 and his fans can't afford to miss this. The Most Wanted Tour is taking Bad Bunny to 31 cities across North America with 47 shows! Of course, he hasn't forgotten a stop in Brooklyn, New York. He'll rock the venue for two nights before moving on to another city!
Catch Bad Bunny on his first night in Brooklyn at the Barclays Center. The show is set to happen on Thursday, the 11th of April, 2024. Trap fans, you better mark your calendars as early as now! Prepare to go wild and party hard at Bad Bunny's show. It's going to be a night you'll never forget!
Grab your tickets to see Bad Bunny at the Barclays Center right here. You may secure your tickets to the show by clicking 'GET TICKETS.' Do it right now because tickets are almost sold out!
Bad Bunny has made music history yet again with his latest album, "nadie sabe lo que va a pasar mañana." It claimed the title of the most-streamed album in a single day on Spotify for 2023, racking up over 900 million streams. Leading the charge, the album's track "MONACO" soared to #1 in a whopping 16 countries on Spotify. Beyond its streaming success, the album marks a triumphant return to Bad Bunny's Trap roots, seamlessly fusing traditional trap elements with groundbreaking sounds and lyrics. On the album's eve, a listening party was held at the iconic Coliseo de Puerto Rico. Tickets for the event sold out in mere minutes, attracting a crowd of 16,000 solid fans. The night was an epic one, with appearances by a star-studded guest list including Arcángel, Bryant Meyers, Feid, La Paciencia, Mag, Mora, Ñengo Flow, Tainy, and Young Miko.
After dominating the live music scene as the top touring artist in 2022, the three-time Grammy winner took a well-deserved hiatus from the stage in 2023. Albeit with some exceptional exceptions like Coachella, the Grammy Awards, and the Latin Billboard Awards. However, the great news for fans is that he's making a grand return in 2024 with the Most Wanted Tour. This tour promises a more intimate experience, giving audiences a chance to get up close and personal with the legendary artist. As always, Bad Bunny will deliver his iconic high-energy stage presence. Given his track record of unprecedented success, this tour is gearing up to be one of the hottest concert events of the year.
The Most Wanted Tour by Bad Bunny includes two wild nights in Brooklyn, New York. So, if you're a fan from the area, you definitely gotta check this out. He's performing at the Barclays Center on the 11th and 12th of April, 2024! It was decided that Bad Bunny would play two live shows in the area due to extremely high demand. Lucky for you, tickets for the show on the 11th are available right here. Now, you better hurry up and secure your tickets because they're selling FAST! GO CLICK "GET TICKETS" RIGHT NOW!