Barclays Center | Brooklyn, New York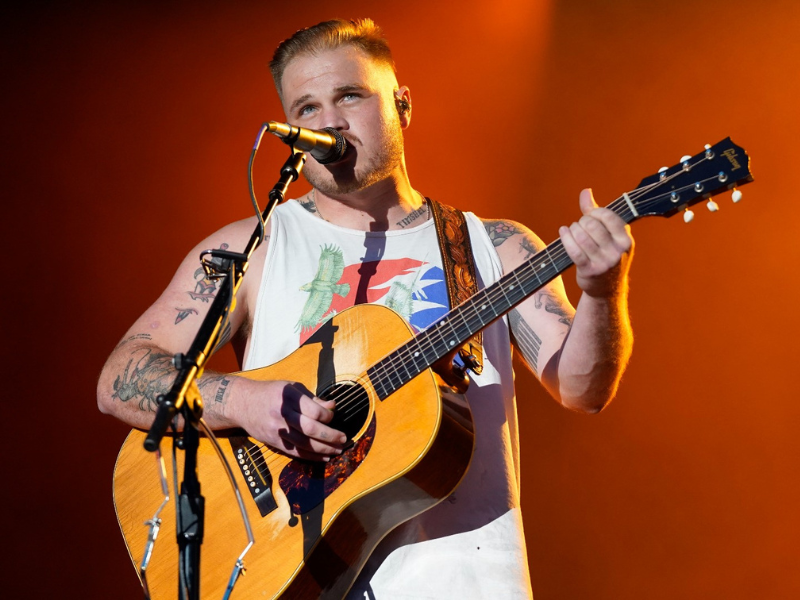 The biggest country artist of this generation - Zach Bryan - just announced a major tour! The 10-month-long tour is the largest he has ever done, and he has his eyes set on playing in some of the biggest stadiums and arenas. If you've been a fan of the artist, this is finally your chance to catch him live on stage!
Joining him for the 2-day extravaganza in Brooklyn, New York are The Middle East and Levi Turner. Don't miss out on one of the most highly anticipated country tours this year! The show will premiere at the Barclays Center on Wednesday, the 27th of March, 2024.
Grab your tickets to Zach Bryan at the Barclays Center right now before it's too late! Tickets are on sale right now, but you need to hurry because they're selling FAST. If you wish to see the show, go ahead and click 'GET TICKETS' as soon as you can.
Zach Bryan is one of the fastest-rising country music artists of this generation. A little fun fact about him is that he independently built his own fanbase through his social media! Prior to his breakthrough album American Heartbreak, he independently published two albums: DeAnn in 2019 (named for his late mother) and Elisabeth in 2020 (named for his ex-wife). He first shared his early songs on YouTube which was followed by even greater popularity on TikTok.
He has dominated the country and Americana genres in only a few short years. And his self-titled album proved that he has done it once again. At the ripe age of 27 years old, he has reached a level of success that many can only dream of. "Zach Bryan" is the follow-up to the phenomenally successful singer/songwriter's 2022 big label debut "American Heartbreak." The album was an international success and claimed the Top 5 spot in the Billboard Top 200 chart - helping him turn into a full-fledged celebrity.
Bryan's most recent album shows off his constantly developing skills as a composer and vocalist; his distinctive voice shines - yearning and gritty with a touch of soul and plenty of twang. The 16 songs on the self-titled album feature more of his personal taste as well. Plus, he has brought along other talented artists to collaborate on it such as Kacey Musgraves and The War and Treaty.
The Burn, Burn, Burn Tour just wrapped up, and Zach Bryan now has his eyes set on a bigger one. Following the release of his self-titled album, he announced a huge 10-month-long tour that will take him across stadiums and arenas in the United States.
"This year was too much fun, thank you guys so much for making our lives a dream," Bryan wrote in an Instagram post, alongside the announcement of an all-new tour. "Boys are headed home and gearin' up."
Right now, Zach Bryan is indeed one of the biggest artists in the world - this alone should convince you to catch him in a once-in-a-lifetime opportunity. What's even better is he's bringing along talented acts to support the show! Landing in Brooklyn are the Australian folk band The Middle East and rising country star Levi Turner.