Barclays Center | Brooklyn, New York
EVENT RESCHEDULED TO WEDNESDAY 13TH DECEMBER 2023. Originally Wednesday 13th December 2073. All original tickets are still valid!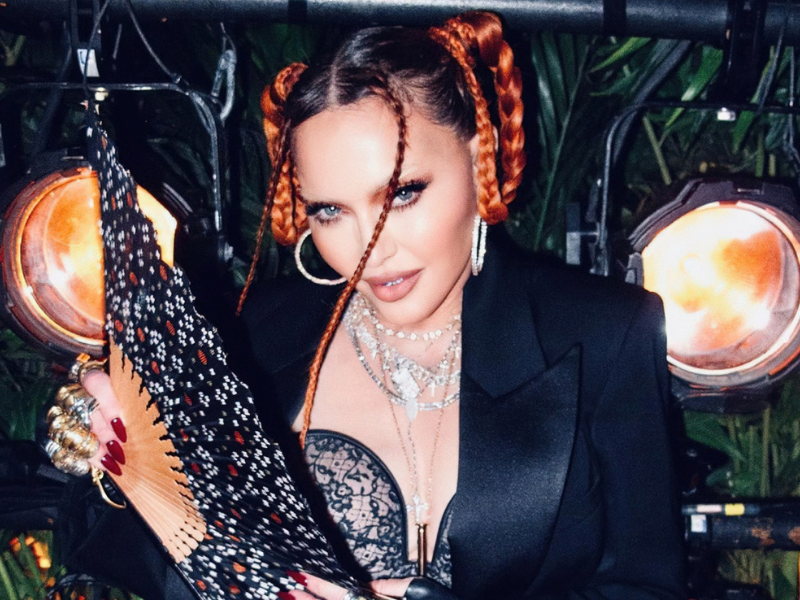 Hey, Mister DJ, put a record on… because the Queen of Pop is coming to town! What's even better is Madonna is coming to town to perform her greatest hits!
Madonna set the fire ablaze in 1982 with her debut single "Everybody," and things have gotten even hotter ever since. This year, she is celebrating four decades in the music industry as she unveils "The Celebration Tour." Madonna fans are in for a treat because the reigning queen will be performing her greatest hits! Get ready for the night of your lives as you sing and dance along to classic Madonna songs.
She is headed to the Barclays Center in Brooklyn, New York, on Wednesday, the 13th of December, 2023. Be ready for the waves of nostalgia brought to you by her timeless hits "Crazy For You," "Like A Virgin," and many more!
This is your only chance to get tickets, so go ahead and click "GET TICKETS" right now before they sell out!
In an announcement that nods to her recent documentary, Madonna was posed with a challenge by special guests: "I dare you to do a world tour and play all your greatest motherfucking hits." Of course, the Queen of Pop obliged.
Madonna: The Celebration Tour has just been announced, and yes, we are celebrating. This is the first time the singer-songwriter will do an international tour where she will be playing songs from her oldest albums. "I am excited to explore as many songs as possible in hopes to give my fans the show they have been waiting for," the Queen of Pop shared in a statement.
In her decade-spanning career, Madonna has proven that she is a force to be reckoned with. She has sold over 300 million copies of her album worldwide and was hailed by Forbes as the top-earning female musician multiple times. According to Billboard Boxscore, Madonna is the highest-grossing female touring artist of all time, earning over $1.376 billion between 1990 and 2020. She is also the only woman in history to have two solo concerts with 100,000 sold tickets; her Who's That Girl World Tour concert in Parc de Sceaux, Paris, drew over 130,000 audiences, while her Girlie Speak Tour concert in New York City drew over 60,000.
The Daily Telegraph's William Langley said, "Madonna has changed the world's social history, has done more things as more different people than anyone else is ever likely to." She has built a legacy that transcends music; people have dedicated time to studying her art and her impact on pop culture. Bianca Gracie from Spin even said, "The 'Queen of Pop' isn't enough to describe Madonna—she is Pop. [She] formulated the blueprint of what a pop star should be."
It's true—Madonna is everything and more. Her greatest hits have spanned generations, and decades after their release, people are still listening to the tracks. Her unprecedented power and control over the music industry make her the most successful woman in the entertainment industry.
The fire is still burning with this star as she celebrates 40 years of her career on this tour. Join the celebration as she showcases an ultimate performance of her greatest hits! Do you have any guesses on what the pop artist will be bringing to the table? You'll never know unless you come to the show!
Purchase your tickets to Madonna: The Celebration Tour at the Barclays Center in Brooklyn, New York, on Wednesday, the 13th of December, 2023! Be quick because this will sell out in 3… 2…