Barclays Center | Brooklyn, New York
EVENT RESCHEDULED TO THURSDAY 14TH DECEMBER 2023. Originally Thursday 14th December 2073. All original tickets are still valid!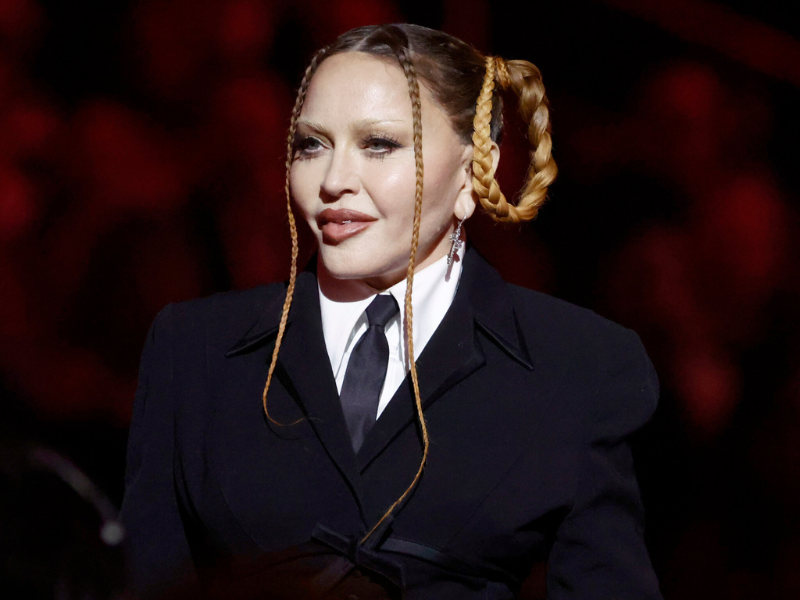 Don't go for second best, baby. Come to Madonna's ultimate greatest hits show instead!
Madonna, the greatest pop artist of all time, has just unveiled "The Celebration Tour," and it is exactly what it sounds like. It's a celebration of all her greatest hits, and she will be performing all of them live. Feeling up to reminisce on the best pop anthems from the 80s? This concert is for you! We can only hope she performs "Like A Virgin," "Papa Don't Preach, "Like A Prayer," "Crazy For You," and everything else in her discography!
This year, Madonna is headed on an international trek, including a much-awaited stop at the Barclays Center in Brooklyn, New York! So, Madonna fans, get ready for this! She will take the stage on Thursday, the 14th of December, 2023, for a nostalgic night of unforgettable pop music.
Purchase your tickets right now because this show is selling out fast!
The "Queen of Pop," Madonna is well known for her constant innovation and adaptability in music production, composition, and visual presentation. She continues to exercise total control over every facet of her career while pushing the limits of artistic expression in popular music. Her works, which combine social, political, sexual, and religious themes, have sparked debate and received high praise from critics. She is a well-known cultural icon who has spanned the 20th and 21st centuries and continues to be one of the most "well-documented figures of the modern age." Madonna is with a large body of academic reviews, literature, and art pieces about her as well as an academic mini-subdiscipline called Madonna studies, solely focused on her. Crazy, right?
The insanely talented artist is the most successful female music artist of all time, with global record sales of more than 300 million albums. She reigns as the most popular solo performer in American history. She also holds the record for the most number-one singles by a woman in Australia, Canada, Italy, Spain, and the UK on the Billboard Hot 100 list. It's undeniable that Madonna is indeed the "Queen of Pop."
Madonna is a strong-willed woman, and it reflects in her music and representation. The producer Steven Price said, "You don't produce Madonna… you collaborate with her." This is essentially true because Madonna continuously releases music that is totally her. She said, "I like to have control over most of the things in my career but I'm not a tyrant. I don't have to have it on my album that it's written, arranged, produced, directed, and stars Madonna. To me, to have total control means you can lose objectivity. What I like is to be surrounded by really talented, intelligent people that you can trust. And ask them for their advice and get their input."
In her four-decade career, she has released a total of 14 studio albums, with countless chart toppers and awards. She has won 7 Grammy Awards and 20 MTV Music Video Awards. Madonna has proven throughout the years that her reign as the queen will not end soon. With this, she is headed on an international tour and performing all of her greatest hits. This is your chance to witness the wonders of Madonna as she takes the stage with her electrifying presence.